Take On The Best Brazilian Jiu-Jitsu Santee Has To Offer
Ready to change the way you train? We have you covered here at Infinity BJJ. Our Brazilian Jiu-Jitsu program is the perfect way for men and women across Santee and El Cajon to take on this ground-based discipline for the very first time.
PLUS, we have advanced classes for anyone who is looking for a challenge.
Fill out the short form on your screen to learn more today!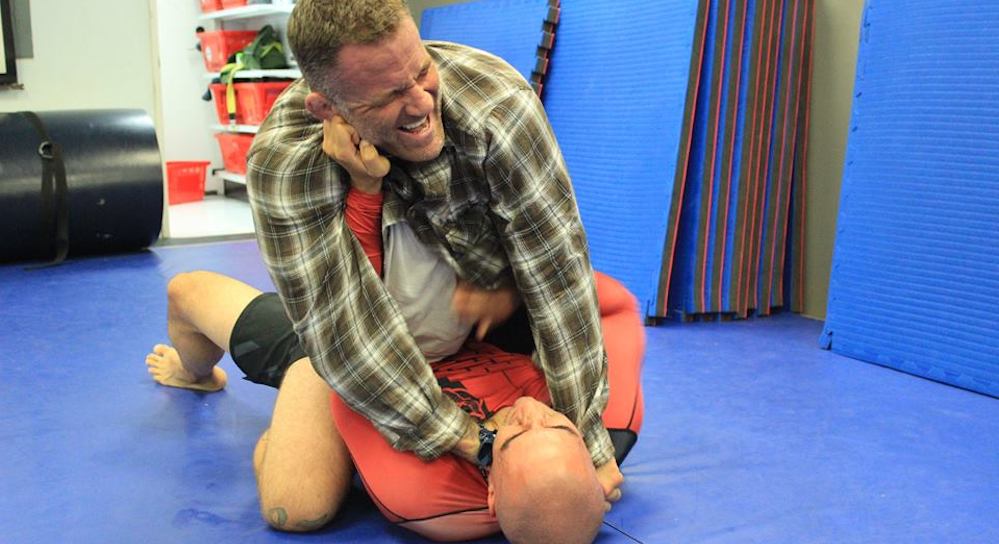 Why Is Our Brazilian Jiu-Jitsu Program Right For You?
There are a million BJJ schools out there. So what makes us the right fit for you?
Well the truth is, we work hard to make sure our training is right for anyone who walks through the door. At Infinity BJJ, our training is scaled to meet the needs of beginners, experienced fighters, and everyone in between.
We're challenging you with something new every time you train and we're offering you a support system that you can rely on to feel motivated and confident each and every day.
We're helping men and women across Santee and El Cajon learn:
Standing leverage including grabs and holds
Efficient takedowns and transitions
Defensive maneuvers to regain control
Locks, holds, and submission skills for any opponent
And Yeah, We're Offering You A Workout That Can't Be Matched
BJJ is all about removing size and strength from the equation. It's about using timing and technique to overcome an opponent of any size.
But it's also a total-body workout that will leave you exhausted in a matter of seconds.
That's why our Brazilian Jiu-Jitsu classes are designed to prepare you with the strength and stamina that you need to stay your best from start to finish. At Infinity BJJ, we're giving you the chance to challenge your body every time you train and walk away from each class with an incredible sense of accomplishment.
Come see us today and take on:
Total-body strength and muscle toning
Improved speed, agility, and athleticism
Incredible heart health and endurance
Unwavering confidence in all aspects of your life
Don't Miss Out On The Best BJJ Classes In Santee And Beyond!
At Infinity BJJ, we are proud to challenge people of all backgrounds with the best Brazilian Jiu-Jitsu instruction in town. We work with people of all ages and experience levels, helping everyone feel comfortable and confident from day one.
Learn more today by simply filling out the short form on your screen!